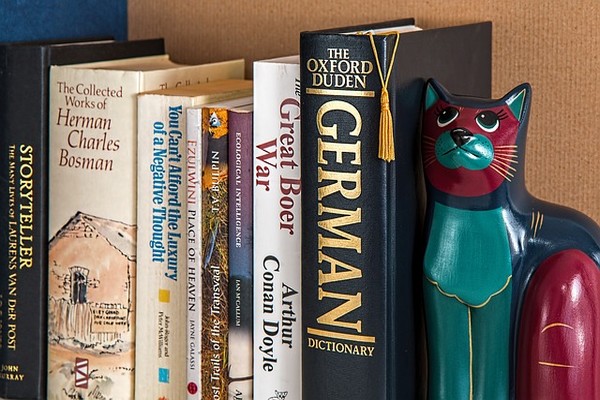 Have you ever found yourself with a surplus of books and a need to make some money?
If so, you might want to consider selling your books online.
There is a pretty wide selection of sites that will help you list your books for sale, and they have varying requirements for their services, and differing levels of size and such.
Terms and conditions for these sites can only be guaranteed as accurate at the time of writing, as they are subject to change. If you are considering using one of these sites, make sure you check the terms and fees to make sure that they're the same!
How Much Can I Get for My Books?
There are a handful of reasons that you might have an excess of books, perhaps you're an avid reader who has too many books to keep around, or you're a student who no longer needs your textbooks.
Either position is fine, though there is something important to consider about selling recreational books.
More to the point, used books aren't going to catch a very good price.
I know that it's harsh to consider that your $25 hardback isn't going to make you even $20 in return, but selling books is a recouping effort.
If it is a popular novel, the chances are that it has been purchased and resold a thousand times already.
A college textbook will withhold its worth for a while longer, but once it's an edition or two behind, its value is going to sink significantly.
The same rules about being available in large quantities applies to books written by authors who are household names.
If it's being published and sold with that type of notoriety, there are already too many copies for you to get a great price for them.
However, if you have rare editions of books, or more obscure titles in general, you can get a much better price.
If you're wondering about whether or not it is worth selling the books online, consider this: you can almost always get a better price than you would in your local bookstore.
However, you'll find the most success if you're selling rare books, or large quantities of books.
It'll depend on who you're using to sell your books, and what their terms are.
Below, we'll list 4 different methods of selling your books. They have varying benefits, so make sure you consider their terms!
AbeBooks is a website that allows you a lot of possibility with selling your books.
There are a variety of things that make them noteworthy one of which being that shipping for your books is free (which is very important since steeping shipping costs can totally kill your profits) and the other thing being that you can pay a subscription service to support a more professional level of book sales.
They're happy to do business with the 'little guys,' but they're prepared to support you doing a high volume of business.
Subscribers will have their books listed on multiple sites and will get access to a custom storefront that they can design for their needs.
In addition, they do offer an inventory management software, in case you were looking for a little push towards a book selling business.
No matter what way you go, payment is delivered electronically.
Powell's Books is a good option if you are looking to sell a large chunk of books at once.
Powell's is a business that is based in Portland, Oregon, and you can actually go into one of their physical stores if you'd like.
However, doing business through them online is incentivized, so there is virtually no reason not to.
Powell's charges $3.99 flat rate for shipping, unless you're shipping off $50 or more worth of stuff, in which case the shipping is free.
Payment is delivered electronically.
Good old Amazon.
They'll buy your books, absolutely, but it is important to note that Amazon is more or less exclusively in the market of buying your old textbooks.
They advertise an 80% return on the cost of your original purchase cost, but that's the maximum figure and not the average.
They offer free shipping on your books via a paid shipping label, which you can print multiple times, in case you lose it.
The main advantage to using Amazon to sell your books is of course that they are a massive corporation, so you get the level of security that comes along with that.
It's important to note that at time of writing, Amazon only compensates in the form of Amazon credit.
We've saved the best for last, because BookScouter is more or less the one-stop for selling books.
BookScouter is a service that will search across 53 different book-buying websites and tell you which one will offer the best deal for the books you're trying to sell.
BookScouter is something of a hub for all of the websites that you would have considered selling your book to.
The best part about this is that BookScouter is checking against dozens of buyers, so if the one site that was offering you a killer rate was an obscure one, you will be able to find out about it through BookScouter.
It will alert you, as a seller, to the best sites for your products. Sometimes you lose out on big deals because giant companies get their name out there so effectively, and they can afford to pay you less for more products because they have the notoriety.
The way it works is quite simple, you enter your ISBN into the text field and let it do the checking for you.
BookScouter can pay electronically (to PayPal, the quickest method) but it can also mail you a check, if you want.
Furthermore, they offer an affiliate program, so you if you run a blog about books or something similar, you can benefit in two ways from their services.
A Quick Tip
If you are looking to sell your books online, be careful about selling peer-to-peer.
While it may seem inviting to sell to someone without a middleman, you can end up really losing money on shipping costs.
I have personally tried to sell a book for $8 online and found that the shipping was over $8!
The big book retailers have the power in that regard because they can afford to ship things in mass. Don't overlook the value of free shipping for the people you mail your books to– the savings add up.