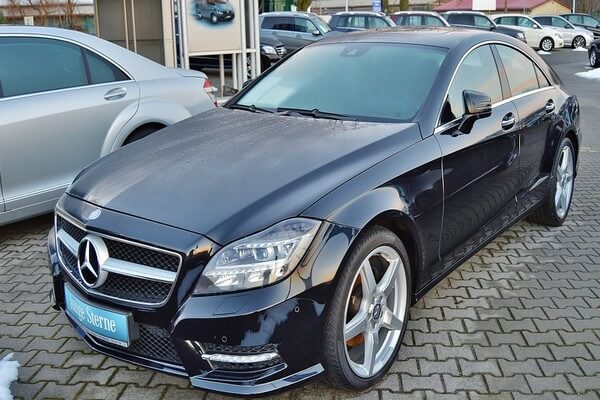 The impact of automobiles in our lives is undeniable.
Cars have changed the way we live. So much so that having a car is a necessity of life these days.
It sucks to not have a car!
I should know because when I first came to the States as a refugee, back in 2002, I had no car and no money to buy one. I got a job as a dishwasher in a fancy uptown restaurant and I had to take three metro buses to commute to and from work.
It was not easy.
Scratch that…
Need Easy Extra $300+/Month for Free?
KashKick
: Get paid directly into your PayPal for watching videos, surfing, shopping and more.
Join KashKick Now!
InboxDollars
: Paid over $57 Million to members to watch videos, take surveys, shop and more.
Get $5 instantly!
Branded Surveys
: Get $1 instantly just for joining for free. Plus get paid within 48 hours by PayPal!
Join Branded Surveys
First Opinion
: Get paid up to $10 per survey and $300 per virtual focus groups!
Join Now!
Swagbucks
: Get paid to watch videos, shop online, take surveys and more.
Join now & get $10 instantly!
It sucked!
Missing one bus meant I'd miss the second one, as well as the third one.
Thankfully, I was able to save up some money and after 7-8 months I was able to buy my first car for cash.
It was a used Honda Accord, which I loved by the way.
I paid $800 for it.
It was as if my life had changed totally.
I no longer had to leave the house 3 hours earlier to get to work on time. I could go out of the house on my day off and see this new city (and country by extension) that I was going to call Home now.
Long story short, that first car was one of the main tools that enabled me to build the life that I am living today.
So yes, having a car is a necessity.
Unfortunately, buying (or leasing) a car, whether it's your first car or tenth one, and whether it's a used one or a brand new one, isn't that easy.
But it can be done with a little bit of planning and commitment.
And whether you're a 15-year-old trying to get your first ever car, or an adult looking to buy your next car, we have got some tips that will help you save money every month so that you can put it towards your next car purchase.
So how do you start saving money for your next vehicle?
Well, you're probably going to take a loan out.
But here's some advice, don't look to take out all you can.
You'll end up paying a whole lot more, in interest. If you can just save 20% – 25% of the price, that's a lot of money that you won't be borrowing, and it will save you a disproportionate amount of interest.
If You're Taking out a Loan
You need to figure out how much you are going to be able to afford each month for your car payment. That's not the amount of money you have available each month because you'll have other costs such as repairs and maintenance, as well as gas.
Tend to the conservative side so you're less likely to find yourself stuck needing repairs you can't afford.
If you've decided not to take out a loan, make sure you're not putting yourself in the position of buying for cash a "clunker" that will cost you more in repairs and cost as much as getting a decent car in the long run.
1. Figure the Size of Your Down Payment
If you go on the Internet, you'll find a lot of useful tools that will help you calculate your finances.
You can start by looking at the sort of car you want to buy, and how much they typically sell for.
Going on from this, there are online calculators that will tell you how much your loan payments will be for any particular amount. There's one on Cars.com that even allows you to take into account sales tax and any trade-in value if you already have a car.
If you want you can look at the challenge the other way around, starting from the monthly payment that you have decided you can afford. The Bank of America website has this, and it will provide a check on how much you should be borrowing.
It's important to spend a little time playing with the figures so that you avoid over committing yourself later. Experiment with different values, and see how much a larger down payment will help ease the monthly payments, or allow you to afford a better car.
2. When Do You Have to Have the Car?
If you need to save up for a down payment, then it's important to figure out when you need to have the car.
Obviously, you would say the sooner the better, but you also have to be realistic about how quickly you can save, given your current income.
There are several variables here, for instance, you may consider buying a car that's a couple of years older to save some money and get it sooner. But if you can wait and build up your deposit, then you will find the payments much easier to deal with.
3. Open a Dedicated Savings Account
Nothing is set in stone at the moment, but you have a good idea of what sort of car you want, how much it's going to cost you, and when you are going to buy it.
You need to open a savings account solely for the purpose of buying the car.
That's a way to make sure that you do not fritter away what you should be saving, and that you can do what you plan to do. So you also need to commit to saving the necessary amount into that account, each time you are paid.
It doesn't matter if you're paid every week, biweekly, or even every month. With the savings goal in sight, you can figure out how much money you have to stash away each time.
And if you can do it, set up an automatic transfer to take care of making the payments into the savings account. That way, you don't forget or get tempted to spend the money in other ways.
4. Even If You Own a Car, Keep up Your Payments
By the way, you may already own a car and have finished paying for it.
Well done!
But don't stop putting the money away every month that you would've spent on the loan.
Even though you have a car that you can put in part exchange on a new one, it will help a lot if you can still build up some cash before your purchase – and it doesn't hurt to maintain the discipline of putting money aside each month.
5. Make Some Extra Cash
If you really want to hurry along your new car, look for side jobs that you can do in addition to your regular job that will bring in more money. You may find you can buy that new car sooner than you think.
Here are a few ways to earn a few extra dollars here and there to help you save money faster for your next car purchase or lease.
Use Swagbucks to earn extra cash by taking surveys, playing games, watching videos, shopping, and more.
If you shop online, be sure to use a cashback site like eBates. Then take the cash back and put it in your dedicated car savings account.
Sell your old and used books using BookScouter quickly and easily, then put the money towards your car.
There are a lot of other things you can do, both online and offline. Check out this post for more ideas.
You may be thinking, "How is the few bucks I may earn from these activities going to help me save enough towards my $15,000 car?"
Well, every small amount adds up.  And if you're going to get a loan, the more you can put down as down payment, the more you'll save on the interest if your car loan.
Tips to Save Money Faster for Buying a Car
You've set up a basic plan that will get you to your savings goal, but if you can get there sooner then it's better, right? Think about doing some of these things to help you on your way.
Each day, put your pocket change in a jar. Whenever it fills up, put the money in your savings account.
If you decide to spend less when you are out, say by not having a second order of hot wings, put the money you would have spent in another pocket and transfer it to the jar when you get home.
Brown-bag a couple of lunches each week, instead of eating out.
Make your morning coffee at home and take it with you, rather than stopping in the coffee shop on the way to work.
Figure out what TV channels you really watch on your cable package, and see if you can downgrade it.
Shop around for a cheaper cell phone package, or go for a prepaid plan.
Decide if you really need a landline phone as well as a cell phone.
Avoid long-distance charges where you can by using Skype or other Internet phone system.
Don't upgrade your phone, computer software, etc. if it's still doing the job, just because there's a newer version out.
See if you've got enough stuff around the house to sell at a yard sale, and put all your profit into your car account.
And again, think about what you can do in your spare time to get some extra income.
It's Hard but Worth It
It may sound like I'm telling you to suffer and change your life significantly, just so that you can afford a car. Well, you may have to make some changes and be sensible about where you spend your money, but you shouldn't feel you have to suffer.
It is hard sometimes to achieve what you want, but when you can imagine the outcome it is easier to apply yourself for the few months that you need to. And if you follow the steps above, you won't just be saving and hoping, but you will have a plan and know when you can achieve it.
Whenever you are tempted to spend your money on something else, you need to stop and think about what it will mean to you to get the car you want. Then recommit yourself to achieving that goal.
And before you know it, you'll have saved up enough money that you can either pay cash for your car (especially if you're getting a used car), or if you're getting a car loan, you can put a sizable amount of money as down payment to save yourself thousands of dollars in interest.