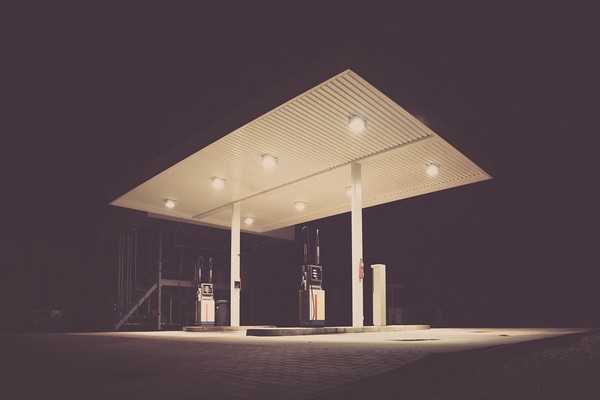 At the rate we're using fuel, it's no wonder that there is serious concern about current oil prices.
One good thing that's been happening in the automobile industry is the move towards making more energy efficient cars by the car companies. But we are still a long way behind.
Thankfully, there are ways, like hypermiling, where you can decrease the amount of gas your car uses, saving yourself a little more of that hard-earned money.
In fact, simply switching your driving habits, like coasting more often, will greatly improve fuel economy.
However, we never seem to get enough mileage out of the gas we put in our cars. With the ever-increasing fuel prices, it becomes more prudent to get more out of every dollar we spend on fuel.
Coupled with the start-stop nature of the economy, and millions of people out of work, it is wise for just about anybody to save a buck or two anyway, anywhere, he or she can, which obviously includes fuel consumption.
Need Easy Extra $300+/Month for Free?
KashKick
: Get paid directly into your PayPal for watching videos, surfing, shopping and more.
Join KashKick Now!
Panel Payday
: Earn up to $75 per survey. They also pay up to $50/hr for mystery shopping.
Join Now!
InboxDollars
: Paid over $57 Million to members to watch videos, take surveys, shop and more.
Get $5 instantly!
Branded Surveys
: Get $1 instantly just for joining for free. Plus get paid within 48 hours by PayPal!
Join Branded Surveys
First Opinion
: Wanna get paid for every single survey (+ high paying online focus groups) with cash or direct deposit? This is for you!
Join Now!
Swagbucks
: Get paid to watch videos, shop online, take surveys and more.
Join now & get $5 instantly!
Here are some tips to help you get more miles out of every drop of gas you buy, saving you some cash:
Tips for Saving Gas While Driving & in Your Car
1- Use Cruise Control on Long Even Roads
Does cruise control save gas?
Yes, it does!
Switch on your cruise control when you happen to be on long smooth trips.
The logic is that when you travel at a consistent enough speed, your mileage would inevitably improve.
2- Combine Trips
A sure way to save gas is to pack as many destinations as possible into your daily trips.
For example, you may have to drive downtown on various occasions for several different tasks. Instead, why not combine all of these rides into one whenever possible.
With proper planning, you will not save only on gas but also time.
3- Plan Your Trips
Regardless of the promises of GPS and the usefulness of maps, lots of people still get lost on their trips every day.
Obviously, driving around aimlessly is not going to help your objective of saving fuel.
In addition, get ready with the alternative routes before you set off on your trip in case of traffic jams.
This is also a good practice to mitigate the risk of getting lost.
4- Carpool
Get people to fund the ride to your office.
It doesn't matter who pays for the ride, your colleagues in the same office block, your neighbors or simply anyone who would be on the same route as you drive out every morning.
Carpooling can present an immediate 50% savings on your fuel bills.
5- Avoid Idling
An idling car with the engine cranking eats up about the same amount of gas as that of a moving car in just six seconds.
It just makes more sense, at least in the monetary aspect, to park your car and walk into McDonald's and get your hamburger, rather than using the drive-thru.
6- Drive Less
Whenever possible, drive less!
You can achieve this by carpooling, combining multiple trips and simply taking the first available parking spot that you find.
7- Use GPS
Being an old-fashioned guy, I did not believe in how a GPS would help me on my time on the road, until I got one for myself.
I was amazed to find out that my regular commute time was cut down by seven minutes the first time I used it.
I have always had this great confidence in my choice of shortest route to get from point A to B. But the GPS showed me that I can cut down my traveling time, in terms of distance traveled, by presenting me an alternate (better) route.
8- Avoid (Unnecessary) Stops!
The law requires that a car has to come to a halt in the presence of the red lights and stop signs.
Instead, slow the car down if you notice red light some distance ahead, and hopefully, you won't have to bring the car to a complete stop as the light turns green as you get nearer.
You may think why bother in the first place?…
The science of the engine tells us that it takes less fuel to keep a car going (at whatever speed) then to get a stationary car moving.
9- Don't Use Cruise Control on Hilly Roads
The whole idea of switching to cruise control is to settle the car down to at a consistent speed as you travel on a long smooth trip, which allows for fuel saving.
But it is never intended for hilly roads, in a sense, it cannot handle the necessary acceleration and deceleration required by such a ride.
Simply put, don't use cruise control as you tackle the hills.
10- Drive Within the Speed Limits
It is more than just wasting money on unnecessary tickets.
When you get to drive at a consistent speed, you save gas.
11- Roll Up the Windows
When we are running errands around town, we habitually roll down the window to let cool air in or hot air out.
But if you were zooming along a highway, having the windows down greatly increases the drag, which in turn reduces fuel efficiency significantly.
So, when the weather turns hot as you hit the highway, a far better option to cool you down is to turn on the A/C instead.
12- Take Off Slowly From a Full Stop
This allows the engine to find its pace slowly.
By not over-stressing the engine, you also cut down the gas.
Don't do that burnout!!
13- Avoid Store Fronts
Don't laugh…
Most of us have the habit to want to park as close as possible to the store just to save a few steps.
Bad idea, if you have fuel saving in mind!
Unless you get lucky, more often than not, your car will be in idle mode as you wait for pedestrians and other cars to pass by.
When you park further away, you save more precious gas, and get a little exercise as well.
14- Don't Tailgate!
It is more than just avoiding accidents.
Tailgating is a dangerous practice, but it can be expensive as well.
By sticking so closely to another car's backside, more gas would have to be used as you brake and accelerate more.
15- Use Your Overdrive Gears
The idea of overdrive gears is to keep the RPM down, and lower rev equates to less fuel consumption. More tips on fuel efficiency.
16- Turn Off the AC
This tip is subjective; where one lives or how one copes with the heat would be a significant factor. But surely you can do without AC for those last few minutes just before you reach your destination.
Make a habit of turning the AC off when your destination is within sight.
17- Park in the Shade
This may sound strange to you, but gasoline REALLY does evaporate even as it is trapped safely inside your gas tank.
Naturally, a car parked directly in the hot sun would intensify this evaporation process.
Try to park your car in the shade whenever and wherever possible.
If no shade is to be found anywhere, the next best option is to park your car with the gas tank away from any direct sunlight.
Reducing Fuel Costs with Cheap Car Maintenance
18- Change Air filters
Yet another cheap car component that plays a critical part in the car's well being.
Air filters that are not serviced regularly can get clogged up easily causing your engine to consume more gas along the way.
19- Get Rid of Unnecessary Weight
If your car weighs less, than the less gas it is going to consume.
Many of us habitually leave junk inside the car and trunk.
Dump everything that doesn't need to be there.
It is believed that every 100 pounds added to the car's weight can cut down the MPG by to 2 percent.
20- Keep the Tires Properly Inflated
Most people know that properly inflated tires can help to save gas.
Interestingly, this method is also one of the most overlooked options.
It is no tough job – simply check your tires every two weeks. And if it needs to be inflated, use one of many gas stations with free air pump near you to properly inflate your tires.
Make sure you follow the recommendations made by the car manufacturer, not the tire manufacturer.
21- Use the Right Kind of Oil
Lube oil used in your car can also be a significant factor.
Again, follow the recommendation of the car manufacturer, lest you don't accidentally pour in the wrong grade of motor oil.
Inappropriate motor oil may cause additional friction in the engine, generating unnecessary heat and consuming more gas.
22- Replace the Spark Plugs
The spark plug is perhaps among the cheapest car components and it is usually not too much of a challenge to change them.
If you have never changed a spark plug before, pick up an auto repair book or check out an instruction video online to find out how easy it is.
If you decide the task is unmanageable, you can always count on a friend or even professional help!
23- Take Good Care of Your Car
One sure way to cut down your fuel bill is to pay close attention to your car.
Anybody can tell you that a car that is well maintained tends to run more efficiently.
The result is that you extract better mileage out of it, and that helps to drive your gas expenses down.
Paying Less at the Pump
24- Find the Cheapest Gas
Your diligence in sifting out the best deal in town would be rewarded with a significantly lower gas expense.
Check out the gas prices as you pass through gas stations.
Sites like GasBuddy.com are a great way to find cheap fuel. To make it easier, get the GasBuddy app so you can spot the lowest gas prices on the go.
25- Don't Fill Until Your Tank is All the Way down
It is said that the best time to fill up is when you are almost out of gas.
The explanation to that is that your car would definitely be getting better mileage when it was hauling a lighter fuel load, and correspondingly a lighter load for the car.
26- Fill Up all the Way
Get the gas tank full, whenever possible.
By filling $10 gas today and $20 the next day, you may get the false impression that you are saving.
But when you aggregate the number of trips and amount of dollars spent, that savings is simply a myth.
Likely your cost is more because of the many extra trips burning gas to get to the gas station.
Saving with Fuel Efficient Cars
27- Buy a Diesel
I would suggest for your next car, think about a diesel car.
Diesel cars are much more efficient where gas consumption is concerned.
There would also be more fuel options as your car will be able to run on bio-diesel or even waste vegetable oil fuel, options not available to gasoline cars.
28- Buy a Hybrid Car
The well-documented advantage of a hybrid car is the great gas mileage.
In the U.S., the federal government and most states will also reward you with tax breaks should you choose to go with a hybrid car.
29- Buy a Smaller Car
Smaller cars mean lighter cars.
The gas required for comparable performance for the lighter car would obviously be significantly less that what would be expected of a bigger and heavier car.
30- Buy a Motorcycle or a Scooter!
The size of your household probably has a big say in that decision.
But if it is practical at all, a scooter or a motorbike could be an excellent choice!
At 70 MPG for most of such bikes, it effectively shaves off a huge chunk of your budget on gas.
Of course, the upfront investment (and the subsequent installment) is way below that of a conventional car.
The Bottom Line
Whenever you embark on a saving plan (it does not matter whether is if for utilities, food or fuel), some form of sacrifices on your part can usually be expected. But these sacrifices will become less significant in relation to the goal you set yourself on.
The bottom line is, when you implement these techniques, you will save money on gas and pay less at the pump.