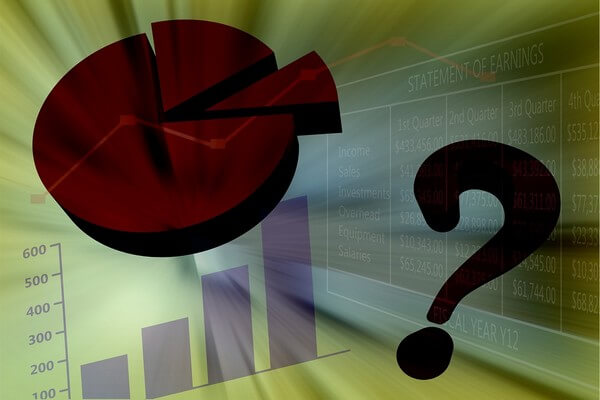 Statistics are useful. They help us to put things in order, step back and look at the bigger picture.
Whether we want to be or not, everyone forms part of some or other statistic: What sets you apart is which end of the statistic you fall under.
With that in mind, take a look at these shocking and enlightening finance statistics – are you part of any of these?
1. 33% of Americans Have Nothing Saved up for Retirement
A survey by GoBankingRates has shown that an astonishing third of Americans have absolutely no savings in their retirement funds.
Need Easy Extra $300+/Month for Free?
Panel Payday
: Earn up to $75 per survey. They also pay up to $50/hr for mystery shopping.
Join Now!
InboxDollars
: Paid over $57 Million to members to watch videos, take surveys, shop and more.
Get $5 instantly!
KashKick
: Get paid directly into your PayPal for watching videos, surfing, shopping and more.
Join KashKick Now!
Crowdtap
: Top members can get $50 or more per survey! Some surveys are just 1 question!
Join Crowdtap Now!
Toluna
: Earn PayPal, Amazon & Tango e-vouchers for taking surveys (& product testing!).
Join & get 500 bonus!
Swagbucks
: Get paid to watch videos, shop online, take surveys and more.
Join now & get $5 instantly!
Retirement can seem far in the future when you're young – but it's never too early to start preparing. Many are still living paycheck-to-paycheck and simply have nothing left to save.
Our average retirement age is 62, and yet a new study conducted by NerdWallet shows that most graduates won't be able to even consider the prospect of retirement until they hit 75.
Have you started preparing for retirement?
Solution: Start Today
It is never too late to start saving and investing money for your retirement. The sooner you start, the better.
There are also tons of free resources online that can help you get started.
Here is an awesome article from Vanguard that can give you an overall view of how you should start.
Already there? Check out MoneyPantry's article on how to make money once you've retired.
2. Two-Thirds of Americans Don't Budget
Gallup.com's poll shows that one in three Americans prepares a detailed budget.
That's not bad, right?
Wrong!
The problem is that this leaves at least two-thirds of Americans not making the same preparations.
As a consequence, they don't end up with enough money at the end of the month. In turn, this can only make paycheck-to-paycheck living statistics worse.
Solution: Start a Simple Budget Plan Today
Don't know how to make a budget?
Read our post titled "how to make a budget and stick to it."
3. Smokers Spend Between $1 and $2 Million in a Lifetime
Research from the American Lung Association shows us just how much our addictions will cost us in the long run.
What could a million dollars buy you if you had it in your hands right now? How much would it be worth accruing interest as an investment instead?
FairReporters.net can show you how much a pack of cigarettes will cost you by the state.
Do your own math: How much have your addictions cost you so far?
Solution: Quit Smoking
I was a smoker and I know it can be very hard. But it can be very rewarding both financially and health-wise to kick the habit.
There is tons of information out there on how to kick the habit.
One of the best resources is SmokeFree.gov.
It has everything you need to get started, from support to daily challenges, quit plans and more.
4.63% of People Can't Cover a Financial Emergency
What do you do in a financial emergency?
Put some real thought into it, because these things happen – inevitably.
A study from BankRate.com says that 63% of people don't have the capacity to cover a financial emergency when it strikes.
Solution: Be Proactive
One of the great things about budgeting is that it can also help you save up some money for the rainy day.
We all face rainy days once in a while – car breaks down, water pipes break, tornado damages part of the roof… .
Being prepared for those times and knowing what to do can help ease the burden and reduce stress.
Here is a great article from TheBalance.com with some great tips on how to deal with a financial emergency and how to prepare for the next one.
5. 21% of Americans Don't Have a Savings Account
Of over 5000 people surveyed, GoBankingRates' survey shows that over 21% of American's don't have a basic savings account.
In the modern age, it just isn't practical to say "I don't trust banks, and therefore I don't put my money in an account."
There's no interest in stuffing your money under your mattress and leaving it there for thirty-odd years!
For others, it's simply a matter of necessity – not having access to the basics means a savings account is the last thing on their mind.
Solution: Open One Today
These days you can open a Savings account in minutes both online and offline. Get one and get into the habit of saving even if it's just a few dollars here and there.
The important thing is to make saving part of your weekly/monthly routine.
Don't know which Savings account is the best for you? The Simple Dollar has a great a review of all the best Savings accounts.
6. $15, 310 Is the Credit Card Debt of the Average Us Household
When used right, a credit card has the potential to open up a whole new world of financial freedom.
Used wrong, it leads right back into the debt spiral.
The US has an astonishing average of $15, 310 in credit card debt (with a combined US credit card debt amounting to a staggering $712 billion).
How is your credit?
Learn how to use your credit the right way and check out our list of the best credit cards.
Solution: Only Buy If You Have the Cash/pay It off as Fast as You Can
Sure, it's easier said than done, but credit card debt can quickly get out of hand especially if you have one with a high-interest rate.
Of course, the best thing you can do is to never get into debt in the first place.
One of the easiest ways that I have found is using my credit cards to pay for stuff only when I actually have the cash.
Let me explain; I see a TV I want to buy. I ask myself "can I actually pay for this TV with cash right now?" If the answer is no, then I won't buy it. If the answer is yes, then I pay for the TV with my credit card. Then I use the money to pay it off before the due date. That way, I get the benefit of helping myself build credit history and improve my score (by paying my bill on time) without acquiring debt and having to pay interest. I also end up getting some cash back by using a cashback credit card.
Now, if you already have acquired CC debt, then the best thing would be to pay it off as quickly as possible. I know it's very hard to do, especially if your income-expenses ratio isn't that good.
But there are ways you can become debt free. There are tons of articles and guide online that can help with your specific situation.
Here are a few good ones:
The Smartest And Dumbest Ways to Pay Off Credit Card Debt: 8 Essential Tips – MainStreet.com
How To Pay Off Debt Fast Using The Stack Method – LifeHack.org
7. 30-40% of the Total Food Supply in the U.S. is Wasted
According to WorldFoodDayUSA.org, up to 40% of the U.S.' total food supply ends up being tossed away.
That's a massive waste, and it's time to address the issue.
Recycle when you can, grow your own food, use what you need and save the rest.
Many meals are completely fine if frozen – a lot of fresh produce can be processed and frozen for later, too.
You can make a difference to the statistic, and even your bank account will notice the difference.
Solution: Plan Your Meals
This one may be the easiest solution for some and hardest for others. But it's doable.
The easiest way to combat the food waste issue is to plan your meals and then buy groceries based on that.
I know for a lot of us it's easier and cheaper to shop once or twice a month and buy in bulk than going to the store few times a week. So it's a balance that each of us has to find based on our own unique situation.
Here are some resources to help you get started:
Reducing Wasted Food At Home – EPA.gov
29 Smart and Easy Tips to Reduce Food Waste – Greatist
8. Over Half of Americans Are Living Paycheck to Paycheck
Speaking of living paycheck-to-paycheck, more than half of Americans have caught themselves in this deadly spiral.
Being down to your last money while waiting for your next paycheck to arrive is something we all know way too well.
The problem?
According to this article from The Guardian, wealthier Americans have trapped themselves in the same cycle of living paycheck-to-paycheck.
Sometimes it's a matter of perspective, and it goes to show that it's important to learn how to save what you have no matter where your income falls on the spectrum.
Solution: Increase Your Income
When it comes to financial issues, usually the solution comes down to earning more and spending less.
Earning more doesn't mean you have to go get 2 other jobs. These days, there are many ways to create extra sources of income.
Here are a few posts with ideas to help you create extra sources of income:
90 Amazing Ways for Stay at Home Moms to Make Money – MoneyPantry
70 Brilliant Ways to Earn Extra Cash on the Side – MoneyPantry
9. 64% of Americans Are Still Stressed about Money
Have you recently stressed about your finances?
Studies from the American Psychological Association (ASA) shows that you're not alone: A shocking 64% of Americans are still stressed about what's going on in their finances.
That's not all. The really shocking part of this is the fact that, like with living paycheck-to-paycheck, it doesn't matter whether you're rich or poor: More surveys have shown that financial stress seems to stretch across most income levels.
It's not up to how much money you have; It's how you're using it.
Solution: Learn to Deal with Financial Issues
We all face stress in out daily lives – at home, at work, school… . It's a fact of life. But how you deal with it can make or break you.
Here are a few great articles that can help you manage financial stress:
10 Strategies for Handling the Stress of a Financial Crisis – The Simple Dollar
10 Ways to Curb Financial Anxiety When You're Stressed About Money – Money Crashers
Final Word
I hope you are not part of any of these statistics.
But, if you are, don't lose hope!
There are many ways you can tackle these issues and take charge of your own finances.
Let us know about any shocking financial statistics you've read about – and what you're doing with your own personal finance to change it!