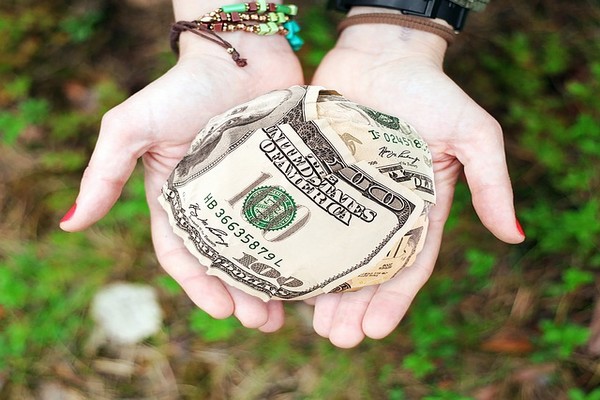 There are all sorts of crooks out there who capitalize on others' weakness for quick money and design schemes that will only enrich their own pockets only.
But there are also a lot of good people who are actually making money while helping other people.
Providing financial assistance to help people get out of debt quickly through a lower interest rate loan, or improve their credit rating as they pay down the loan, is one way to do it.
Interested?
Here is How it Works…
Lendingclub.com is the place I go to whenever I have some spare cash and not ready to splurge the money away. All in all, I have invested in close to 100 loans, held in trust by Lendingclub.com, and the rate of return works out to be pretty decent at around 12%.
This is a peer to peer lending network.
MakeSurveyMoney
: Get paid for every survey you take. Join today and get $5 signup bonus!
Get $5 Now!
DeluxeBucks
: Enter for a chance to win $25,000! Just confirm your email to validate your ticket.
Enter to Win $25,000!
Daily Freebie
: Get name brand product samples delivered to your home for FREE!
Join Free!
Survey Junkie
: Survey Junkie has paid out over $25 Million! Do not miss out on EASY MONEY!
Learn more!
Pinecone Research
: Want $3 per survey? Pinecone is the site you want!
Learn more!
People from all walks of life use this site to get loans from bot banks and payday loan companies, but average people like you and I.
The site is subject to tight regulatory framework, so your investment is well protected here.
The loan is funded by average folks like you and me (driven by the noble cause to help), and people who need to loan money will get in touch with the website.
As the lender, you have the final say on whoever you decide to help.
Lendingclub.com has excluded bankers out of the ecology system. This is really helpful, as it brings down the interest rate while enhancing the rates of return for investors.
This is both unique and refreshing because very rarely, do you see banks prohibited from their usual share of the pie.
The scheme works both ways: It provides meaningful assistance (in the form of low interest) to those who are eager to get out of debt, and at the same time, it helps investors to derive a more respectable rate of return, in comparison to interest from saving account.
Case in point?
The rate of return I enjoy at Lendingclub.com stands at 12%, whereas the banks only pay me a pathetic 1% on my savings account.
Lendingclub.com provides a platform that allows borrowers to clear their debts in full while enjoying a lower interest rate stretched across a 3- or 5-year period.
Moreover, these debt consolidation loans are unsecured. This lending arrangement is reported to the credit bureau as well, so the borrowers could see their credit rating boosted when they stick to the payoff schedule.
So, next time you feel like you want to grow your money while helping another person in need of a lower interest loan, head over to LendingClub.