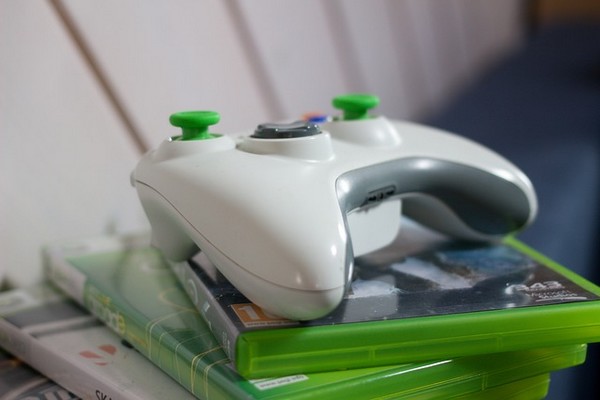 More and more people are playing video games these days, and it's no wonder why. Not only have video games come a very long way in the last 30 years, but the consoles they run on make good media devices, to boot.
While the new Xbox and Playstation are duking it out in a sales war, the Xbox 360 was the clear winner of the last console generation. And it's left a lot of people wondering– where can I get free Xbox codes and gift cards?
Is It Possible to Get Xbox Credit Without Doing Surveys?
Absolutely. I wouldn't waste your time with this post, otherwise! It won't be quite as easy as simply getting the cards without trying, but you can certainly avoid the (sometimes) tedious step of doing surveys.
A lot of the options on this list are going to have to do with smartphones, so I'm afraid that you'll have less options for getting the cards survey-free if you don't have a smart device.
We'll talk in a little bit about other ways to handle the situation if you can't use the sites listed here. But for now, let's dive right in. These are all services which have been verified to offer Xbox Gift Cards.
Most of these options will involve downloading an app or multiple apps, and/or watching videos for credits.
Smart Device Options
#1- FeaturePoints / Available on iOS and Android
FeaturePoints is a service that is all about getting users to try out new apps in return for credit. They're very upfront about the premise– you try the apps in return for rewards, and app developers pay them to get their product seen.
Somewhat unique to FeaturePoints is the fact that you can become an affiliate partner– everyone who uses FP after signing up with your referral code will earn you 50% of what they earn!
#2- FreeMyApps / Available on iOS and Android
FreeMyApps functions pretty similarly to FeaturePoints, with the notable absence of an affiliate system.
The premise is the same: download apps in return for credits. However, some users like the visual design of this service more.
#3- CashPirate / Available on Android
Though I've seen people say that CashPirate is available on iOS, I was unable to confirm that at this time (they do not have a website.)
CashPirate is service like the others, but offers many options for earning your credits. You can watch videos, or install apps, or even do surveys, if you'd like.
They also have a low payout minimum– only $2.50.
#4- AppTrailers / Available on iOS, Android, and Kindle Fire
AppTrailers is one of the more highly rated services of this type.
There are a few noteworthy things about it. Like some of the others, they offer a hybrid of download/video view services.
They also tout a "level up" system where you earn more points as you use the app, as well as the ability to upload app reviews to Youtube for additional credit.
#5- BestReviewApp / Available on iOS and Android
This is an app specifically about reviewing other apps.
For absolute clarity, the developers of the apps have purchased your review, in a way, which is how you get compensated. But that does not mean that you are obligated to leave a nice review.
You can still be honest.
They'll pay you $0.50 for reviewing a free app, or $1 for reviewing a paid app.
This pays out to PayPal, and not in gift cards, but I'll address that down below.
What If I Cannot Download These? Alternatives?
It is true that not everybody has a smart device, so there is a chance that this list doesn't have any options for you.
There are a couple ways to work around that problem.
One method of circumventing the issue is by using your Amazon credits to purchase Xbox codes. If there is a method that you are capable of using, and it pays to Amazon, you can always launder those credits into Xbox codes!
Many well-known GPT sites will have non-survey options that you can use to gather towards free Xbox codes, as well. Something like SwagBucks will offer points in return for various activities, and you can do these without a smart device just by using your computer.
It's true that without a smart device you have less survey free-options, but you aren't completely out of luck. For more examples of this, you can check out my article about getting paid to play games. Past a certain point, though, it's true– you might have an easier time just using actual money to get the codes!
There are more sites that pay you money compared to ones that pay you in gift cards, specifically Xbox ones, so it's not the worst thing to have to purchase them that way (though it is a bit against the spirit of this article!)
If you're into a more serious way to make money by playing games, check out my article about how people can make money playing games they love.
It can really supplement your income if you try hard enough!