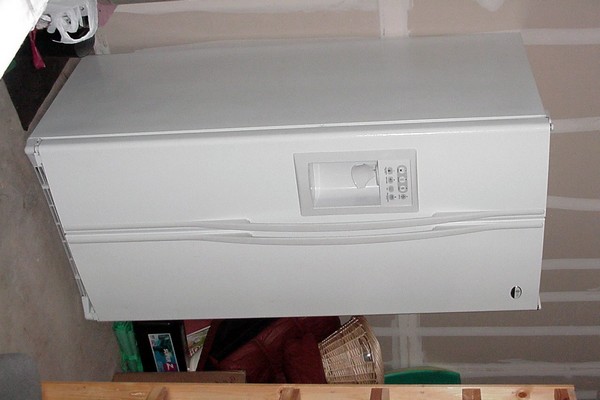 I consider myself "Green" in both ways, environmentally and financially! Which is why I pay close attention when I hear about things that have to do with recycling and getting paid at the same time.
The other day, while browsing online, I saw an ad from my home-state's energy company, Ameren (I live in St Louis, MO). It was about their rebate and incentive program.
So, naturally I had to click. And I was delighted to see that they actually have a program where not only they come pick up your old fridge or freezer for free, but they also pay you cash, $50 to be exact.
It got me thinking about other energy companies in other cities and states. So I did some digging around and sure enough, found a dozen or so energy companies in different cities and states who offer similar programs.
States/Cities with Appliances Recycling Program That Pay Cash
Here are some of the cities and states (along with their power company's name) I looked into that have some kind of appliances recycling program that reward their citizens with cash for recycling mostly fridge and freezers.
Need Extra Cash for Free? If you like getting paid for surveys, and are going to join only one site, I would recommend you choose Ipsos-iSay. Ipsos is the most fun and well-paying panel. Give it a try to see how you like it. It is free anyway!

If you live in Missouri, Ameren will pick up your old fridge or freezer (2001 or earlier models) for free and give you $50 cash.
Ameren's ActOnEnergy in Illinois also gives $50 for an old fridge or freezer.
Focus on Energy offers a $40 cash reward to their residential customers who recycle an old refrigerator or freezer.
Efficiency United will not only haul away your old fridge or freezer away for free, but will give you a $50 check as well.
If you live in Arizona, let the APS pick up your old refrigerator or freezer and get a $30 rebate. You will also save up to $100 a year on your energy bill.
In New Mexico, you can schedule a free pick up. They'll come pick it up, give you a receipt and send you a rebate check for $50 four to six weeks after pick up.
Update: No longer available.
Get $50 by simply recycling your old, working refrigerator or freezer from the Edison power company.
Earn Free Cash Try Swagbucks, the famous rewards program that pays you for watching videos, taking surveys, shopping and more.

Duke Energy will pick up your old fridge for free, recycle its parts, and send you a $50 check.
CPS Energy will pick up, haul away and recycle the old model for free. When your collection has been processed, They'll credit $65 to your CPS Energy account.
Duke Energy will give you a rebate of $50 for a working refrigerator or freezer.
Duke Energy also operates in Ohio. Here they will give you a $30 check. Why the difference between here and Indiana? I really don't know.
Call them and they will pick up your old fridge for free, they then recycle its parts, and send you a $50 check.
PPL Corporation's The Fridge and Freezer Recycling Program enables you to get $50 per appliance.
Recycle your old refrigerator or freezer and receive $20 or $40 cash back from Energy Trust of Oregon.
If you have a freezer or refrigerator, Con Edison will pay you $50 to remove and recycle them.
Recycle your old refrigerator or freezer and receive a $70 bill credit (regularly $35). The extra $35 promotion last until Dec 31, 2014.
Vectren operates in both Indiana and Ohio. They'll give you $30 for each qualifying appliance. They also pick it up for free.
They will pick up your old, working refrigerator or freezer, for free, and give you a cool $50 reward.
I Don't See My State or City. Am I out of Luck?
My quick search resulted in this list. If you don't see your state or city here, that doesn't mean you're out of luck. Here is what you can do:
1. If you know your city's power company's name and website, just visit their site and look for "Rebates and Incentives" tab (or something like that) on their menu.
2. If you don't know how's your power company, simply go to Google and search using terms like:
"Your state public service company"
"Your state power company"
"your city power company"
…
And change "your state/city" with your state or city's name.
Final Words
Almost every single program I looked into mentions that not only they'll pay you for it, but they will also come and pick up the appliance for free, haul it way and recycle it.
Also, on some of the power companies websites I visited, I noticed that they also pay people for other appliances as well, washer, dryer, electric stove, etc. So, be sure to check the site thoroughly so you don't miss an opportunity to get cash for something you might have otherwise thrown away.
I really think this is a great way to help both the planet and your wallet.
Does your power company offer rebates and incentives for old fridge/freezer or other appliances? Let us know by commenting below.