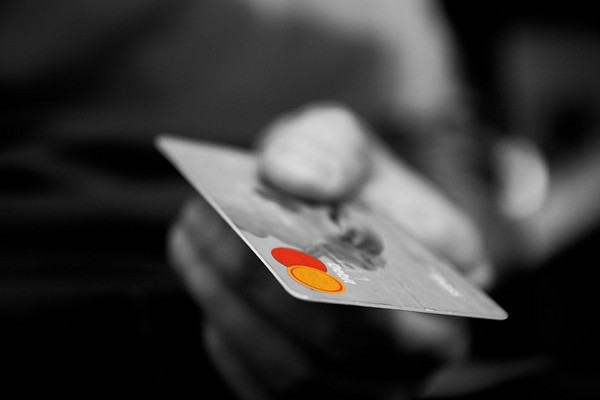 Credit card surely offers great convenience: it allows you to make purchases without footing the cost up front. But you ultimately will have to take financial responsibility for these cash free transactions, even at a later date. If you do not pay your balance in full, interest would start to accumulate.
Unfortunately, average credit cardholders love the option to own stuff before actually paying for it, but they are not disciplined enough to make on-time full payment.
To further complicate things, when cardholders are obsessed on impulse spending, it makes it even more difficult to dutifully pay the balance in full.
In both cases, the unsettled balance would continue to acquire more and more interest.
Need Extra Cash for Free?
If you like getting paid for surveys, and are going to join only one site, I would recommend you choose Ipsos-iSay. Ipsos is the most fun and well-paying panel. Give it a try to see how you like it. It is free anyway!

If either of these situations (or above) applies to you, then your best bet would be to find a credit card that offers the lowest interest rate.
Why a Low Interest Credit Card?
A low interest rate credit card always make sense. The credit card companies would like you to believe that reward systems can save you money. But in order to take full advantage of the credit cards that offer cash back or other rewards, you often have to be compelled to make selective purchases over a fixed time-frame.
In contrast, a low interest rate ensures perpetual saving, without any prior condition.
Invariably, people who are prone to making late payment would benefit more in dollar terms from a low interest rate than any reward system on offer.
The thing you need to pay close attention on is the APR rate: often there is an introductory rate of 0%, and followed by an ongoing rate.
We have compiled some of the best low interest credit cards in the market as follow:
1. Simmons First Visa Platinum Card

This Simmons First Visa Platinum Card boasts of one of the lowest APR in town. It is indeed difficult to beat its low variable of 7.25% interest rate.
In its effort to attract even more customers, the Simmons First Visa Platinum Card does not even charge for balance transfer. All their customers are encouraged to move their high interest debt to the card. This is really one generous offer as most credit card issuers would want to charge you around 3% fee for that balance transfer.
In summary:
Earn Free Cash
Try Swagbucks, the famous rewards program that pays you for watching videos, taking surveys, shopping and more.

zero annual fee
low variable APR (7.25% last observed in May 2013)
zero balance transfer fee
2. Discover it

This Discover it card is is more popularly associated to its solid cash back feature. One lesser known characteristic of this card is that it actually offers a low 10.99% APR for customers with impeccable credit history.
Of course, there is always the great cash back feature to allow even more savings (with their rotating categories every quarter, cardholders can have as much as 5% cash back).
In addition, there is no extra fee for foreign transaction and over limit spending. There is no penalty APR and if you were late to pay for the very first time, the Discover it will not charge you any late payment fee.
One drawback of this card is that it charges you 3% when you move your balance over to this card.
In summary:
zero annual fee
variable APR that fluctuates between 10.99% and 22.99%
Cash back reward of up to 5%

Barclaycard Ring MasterCard is outstanding in the sense that it gets its cardmembers decide on (through a voting system) the sort of perks the bank should offer. The cardholders are guided by the financial statistics released by Barclaycard Ring MasterCard.
There is no yearly fee to worry about, and the bank maintains a variable APR that stands at just 8%.
In addition, there is also no balance transfer fees, a move clearly designed to encourage cardmembers to move their high interest debts here.
In summary:
zero annual fee
low variable APR of 8%
zero balance transfer fee
4. Iberiabank Visa Classic

Iberiabank Visa Classic's interest rate can be a bit tricky to maneuver. On one end, it offers the amazingly low 7.25% APR for its card members. But on the other extreme, cardholders may be slapped with a ridiculously high 13.25%.
Your credit history will decide what interest rate you get to enjoy, so it doesn't take rocket science to figure out a clean credit record will be entitled to the best APR rate.
This is really the only piece that stand out for Iberiabank Visa Classic. My biggest peeve with this card is that it still charges a 2% for balance transfer. Granted, this rate is still somewhat lower from the other cards in the market but most of the other options cited here have decided to do without the balance transfer fee.
In summary:
zero annual fee
variable APR between 7.25% and 13.25%
5. PenFed Promise Visa Card

This card issuer promises low interest rate. The PenFed Promise Visa Card features a low variable APR of 9.99%, and remarkably holds a three year introductory period for its very low 7.4% APR. But the attraction of PenFed Promise Visa Card is not just limited to it's extremely low APR.
The card issuer does not impose any non-interest fees. Effectively, there is not going to be any charge on annual subscription, individual transaction or even penalty. This is really great for debt consolidation and pay down.
In summary:
zero annual fee
low variable ongoing APR (9.99% as of May 2013)
zero penalty and transaction fee
Bottom line
Your pursuit of the lowest interest rate credit card would involve a lot of searching and comparisons, but it is all worth it. Try to fish out the various combinations possible. For example, if you can have low interest rate, promotional financing and low fees all in the equation, you will get tremendous saving as you pay down your existing debt.
Naturally, if you are committed and serious about improving your credit record, you will get to save more money on credit cards over time, as issuers would be obliged to offer terms that would be more favorable to you.