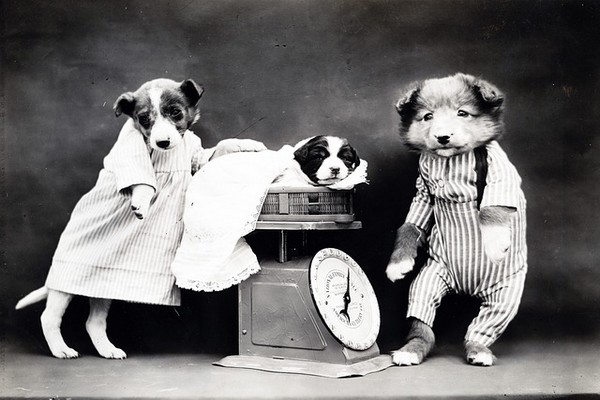 Those who have kids know just how often kids seem to grow out of clothes that were just purchased.
It takes no time to have a small mountain of clothes sitting in boxes that your child can no longer wear, yet they are still in great condition.
Many parents look at the discarded small clothing and wish that they could make a little money selling clothes the kids no longer use.
There are several ways in which you can do this. Many people utilize their local consignment stores, yet these stores tend to take a big percentage of what your clothes sell for.
If you have the online capabilities to sell online through sites like eBay, then you could do this. But, then you have to worry about shipping costs, packing these up and then going to your local post office to mail these. It can seem to be more of a hassle than what it is worth.
Then there are also yard sale groups on Craigslist and Facebook, which eliminates having to pack and ship clothes, but it does mean that people will be coming to your house to see the clothes. And this is something that many parents are not comfortable with.
So, What is the Best Way to Get Rid of Your Child's Outgrown Clothing?
This is a question that most parents have pondered upon and found that they can find several sites online that take the work out of selling clothing. However, they may charge fees, much similar to a consignment store, and the sites themselves can be hard to navigate.
However, ThredUP.com is one site that stands out from the others that are out there.
This site, ThredUP.com, is free and is easy to use and navigate. The home page shows just a sample of clothing that they offer, with some of these being NWT, meaning new with tags, at great prices.
And looking at their FAQ section, everything was laid out in easy to read language and answered everything that a person could be wondering about.
How it Works
The start up process is rather simple…
1. Create an account
Visit ThredUp.com and sign up. This is going to ensure that the items you send to the company will be credited to you.
You will have to have a PayPal account in order to receive payments for your clothing.
2. Order Your Bag
The site does require that you send your clothing in their bags.
They do require that you put down a deposit of $4.95 for each bag that they send you in order to cover their costs. However, once they receive the bag back, they refund this money back to you.
The bag will come to you with a pre-paid shipping label. You then fill your bag and send it back to the company via USPS or UPS.
Keep in mind that the company does not accept these items:
Need Extra Cash for Free? If you like getting paid for surveys, and are going to join only one site, I would recommend you choose Ipsos-iSay. Ipsos is the most fun and well-paying panel. Give it a try to see how you like it. It is free anyway!

Clothing that is handmade
Clothing that has been personalized or altered for a specific child
Sleepwear, underwear or socks
Infant clothing
Clothing that has rips, odors, has signs of wear, stains, or has other issues
Junior or adult clothing
Clothing that has labels missing
Certain brands: Faded Glory, George, Garanimals, Athletic Works, Kid Connection, Sonoma, and Koala Kids
3. Fill it Up
With any clothing that is not included on what the company will not accept, you can put into your bag.
Make sure that the clothing you place in the bag has been washed and is clean.
Keep in mind that you can earn more money for clothing that still has price tags and clothing that comes from the highly desired brands. Such as: Tea Collection, Ralph Lauren, Guess, Gymboree, Gap, Baby Lulu and Hanna Banana.
If your bag does have clothing that the company does not use or pay you for, they donate or recycle this clothing.
4. Put in Your Information
Before you seal the bag, be sure that you put in your information that came with the bag.
When you first receive the bag, there is an envelope with the bag that has your email address on it.
You will need to put your signature on this. If you were to lose the envelope, clearly print your name, email address and your mailing address on a piece of paper and put this into the bag.
5. Ship the Bag Back
Simply drop this bag at your local UPS store or you post office.
Since the bag has a shipping label already attached, you do not have to pay for the shipping.
6. Get Paid
Once your bag arrives at the company, they will send an email to confirm that they have received it. They then go through the bag and look at each individual piece of clothing and then credit you for the clothing that works for them.
They will deposit this money into your PayPal account, which you can cash out when ready.
Option #2: KidtoKid
There is also another option, KidtoKid.
If you live in an area where there is a Kidtokid store, you can simply take your unused baby clothing to the store. They will examine the clothes and tell you right away how much they are willing t pay for them.
You can either get cash or request store credit.
The best part about Kidtokid is that you can also sell kids toys and books along with baby clothing.
To see if they have any store near you, check out KidtoKid's official Find a Store page.
Final Thoughts
The process is rather simple, and it is a great way to get rid of some of the better kids clothing you have lying around. This is the type of experience that most parents have been looking for, as it does not take a lot of time or money to complete.
How do you get rid of your kids outgrown clothes? Leave a comment below and share it with us.