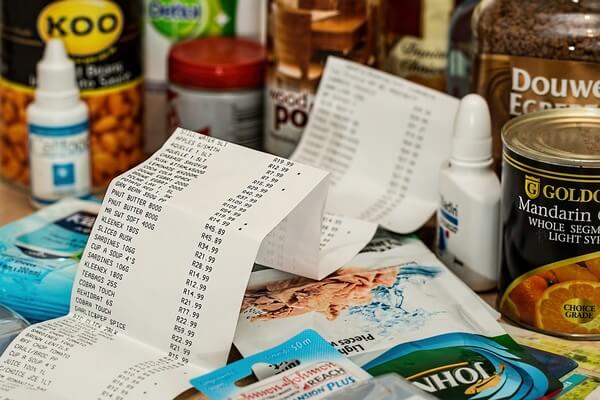 How would you like to turn your grocery receipts into cash and rewards?
Thanks to an awesome free app, you can now do that!
It is called Shrink.
What Is Shrink?
If you've been a reader of MoneyPantry for a while, by now you have heard of grocery cash back sites and apps like Ibotta and Checkout51.
Well, Shrink is something very similar.
Wanna Earn an Extra $200+/mo Free?
Get paid to play games, shop & more. Paid out
$57 Million
so far!
Join InboxDollars & Get $5 Free!
Get paid to take fun surveys. They have paid their members over
$32 Million
so far.
Join MySurvey Now!
Earn cash for sharing your opinion with one of the
best paying
survey sites.
Join iPsos Now!
Get paid to have your voie heard in boardrooms, media, & government? Joing today & be entered to a $1,000 Contest Draw.
Join Springboard America!
Earn
$1-$5
for each survey you take. Plus get free products to test.
Join Toluna now!
It's a brand loyalty app that earns you points and cashback for shopping at your local grocery stores.
All you have to do is shop the way you normally do, but when you get your receipt, simply take a picture of it, upload it to the app and earn cash back that you can redeem for specific items.
Now you may be wondering why the hell would a company pay me for my receipts?
Well, it's all about market research!
You see, consumer data is very important to companies and manufacturers. Knowing what you buy, when you buy, and how often you buy lets the companies improve their products and create better ones.
Now, that doesn't mean they are going to have your name next to all this data. No, the information is submitted anonymously so your privacy is never compromised.
How Much Can I Earn?
The amount of cashback you get depends on what you buy.
The beauty of working with Shrink is that you can earn cash back no matter what store you shop from. That's because Shrink is a brand loyalty program. Meaning, they give you cash back based on the product you buy and not the store you shop at.
If you want hard numbers, the company estimates shoppers earn anywhere from $0.25 to $8 cashback per item.
How Do I Use the Shrink App?
Here is a quick overview of the proccess.
First thing you need to do is download the app.
1. Download the App
First things you need to do is download the app.
2. Join Brand Rewards Programs
During sign up, you will see a list of brands that Shrink works with. Click on any brands that you like so you can join its rewards program. Doing so will get you coupons and rebate offers instantly. To see them, simply click or tap on "Rebates."
You can join as many Brand rewards programs as you like, by the way.
3. Earn Points
From then on, you can earn points every time you purchase a product of that brand. Simply scan the barcode of the product into your Shrink app and earn points.
By the way, shopping isn't the only way to earn points here, you can also earn points by completing fun activities such as watching a short clip, inviting your friends, or taking a poll or two.
4. Cash out
Within each brands' reward program there is a section known as the "Rewards." Here, you can see a list of available rewards and the number of points required for getting them.
Once you have enough points, you can redeem them for a reward of your choice.
When your accumulated earnings reach $20, you can request a payout via PayPal or Venmo. Gift cards options are coming soon!
Is It worth the Efforts?
I'd say, yes it is!
I wouldn't suggest just buying stuff for the sake of earning a few dollars in cashback.
But if you're buying something regardless of whether this app was here or not, you may as well take advantage of it and earn a few bucks.
It's exactly like the online cashback shopping site I always recommend. If you're going to buy something regardless, you may as well use a cashback site like eBates, or in this case, a cashback app like Shrink to get some cash back.
And that's how you turn an ordinary receipt into cash!