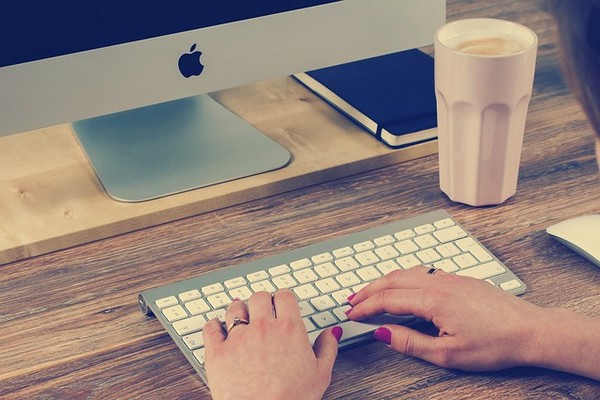 I am a big fan of paid survey sites. After all, that is how I started earning extra money online and that's what got me interested in working from home nearly 8 years ago.
Even though I now I rely on my blogs for income, I still like taking surveys whenever I can.
There are many survey sites that are very well-known to most people like InboxDollars and Pinecone Research.
But there are so many other legitimate paying survey companies out there that are pretty much unknown and new to most people. But they can be a great source of extra income just as well.
Today, I am going to introduce you to 8 of those.
Wanna Earn an Extra $200+/mo Free?
Get paid to play games, shop & more. Paid out
$57 Million
so far!
Join InboxDollars & Get $5 Free!
Get paid to take fun surveys. They have paid their members over
$32 Million
so far.
Join MySurvey Now!
Earn cash for sharing your opinion with one of the
best paying
survey sites.
Join iPsos Now!
Get paid to have your voie heard in boardrooms, media, & government? Joing today & be entered to a $1,000 Contest Draw.
Join Springboard America!
Earn
$1-$5
for each survey you take. Plus get free products to test.
Join Toluna now!
With that said, here are…
8 Great, yet Unknown Survey Sites That Pay
One of them is actually brand new and started not too long ago, yet it has proven to be a worthy site.
The others are mostly long timers who have built a loyal member base, but they don't advertise much, which explains why most people don't even know their name.
This is a very new survey and reward site that has been making a lot of noise lately on social media sites about how good they treat their members. I can see this site becoming a big survey and reward site like Swagbucks pretty soon.
That said, I would join as soon as possible because most new sites tend to pay more for the same offers and surveys in the beginning to attract more members, but once they get going, they lower the pay rate.
So, be sure to join right away and start earning so you can get the most amount of money possible.
To be clear before we start, Opinion Rewards pays money out exclusively to your Google Play account. This means that you won't be making any literal cash-in-hand. Instead, this method is good for acquiring credit towards your recreational purchases via Google, whether it's apps, movies, books, or music.
That said, it's an easy way to nab some credit towards those purchases, if you ever make them.
Opinion Rewards is an app that you can download to your smartphone (Android only.)
It's a survey app, which you may have heard of before, usually by an associated name like SwagBucks. However, Opinion Rewards is a first-party app directly from Google. It will ask you to give it some demographic information, like your gender, location, and other basic types of stuff. It will also ask you to fill out a sample survey and connect to your Google Wallet account.
There is a smaller amount of surveys available through this than through other, more specialized survey apps, but they are also more time-efficient, usually only containing 10 questions or so. The app sends you push notifications when a survey becomes available, so it won't require you to diligently check in on it for opportunities.
It's not going to net you any huge rewards, but it is a nice little way to pick up a little extra credit when you have some downtime.
Check it out on the Google Play store if you are interested.
If you are a fan of music, this panel is for you. All of their paid surveys are about music and related topics.
Of course, you get paid for every survey you participate in.
They pay you for sharing your data with them. If you qualify, you can install the Smart App to your devices. You will earn $15 for keeping the app installed for the first week.
Thereafter, you'll earn $5 for every month you keep the app installed.
It can't get any easier than this!
Another great new panel that is getting popular fast. I love their reward section. They have tons of reward options you can choose from.
I haven't gotten paid from them yet since I haven't had the time to do enough surveys, but a friend of mine told me he redeemed his earnings for an Amazon gift card and he received it in 5 hours in his inbox. Now that's fast!
This is a new panel from the famous market research company, the NPD Group. They have tons of great surveys and even more rewards and prizes.
Overall a fun and very rewarding survey site to join.
Another one of those old but exclusive survey sites where you can earn cash and prizes not only for taking surveys, but also for playing games, doing offers, etc.
This panel is really cool. Not only you can take surveys, you also earn points for answering and asking questions about stuff.
What I love about this survey panel is that you get 100 points just for signing up, then you get another 125 when you fill out your profile info. So, right away you have 225 points. Then you can start answering and asking questions for 5 to 20 points each.
You can also refer a friend and earn 25 points. I mean, you can probably get your first reward without even taking a single survey. How cool is that!
Over to You
Were you familiar with any of these sites? How has your experience been if you are already a member?
Do you know of any other good survey sites that are either new or not very well-known?…