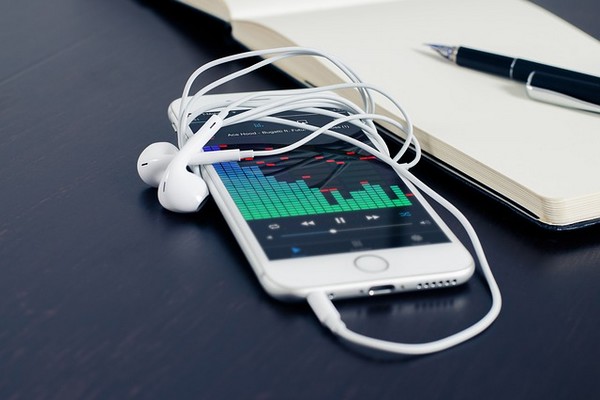 A great way to make some extra cash is to sell ringtones.
You could either edit popular songs and turn them into ringtones (careful with the legalities here), or better yet, if you are a musician yourself you can turn your own music into ringtones.
And if you think the last time anybody bought a ringtone was 2007, think again. Though the sales have declined sharply in the last few years, according to Gartner the industry is still worth $2.1 billion!
Clearly there is still a market (a huge one I might add) out there for ringtones.
How Do You Make a Ringtone?
Ringtones are nothing but a smaller version of a song.
Wanna Earn an Extra $200+/mo Free?
Get paid to play games, shop & more. Paid out
$57 Million
so far!
Join InboxDollars & Get $5 Free!
Get paid to take fun surveys. They have paid their members over
$32 Million
so far.
Join MySurvey Now!
Earn cash for sharing your opinion with one of the
best paying
survey sites.
Join iPsos Now!
Get paid to have your voie heard in boardrooms, media, & government? Joing today & be entered to a $1,000 Contest Draw.
Join Springboard America!
Earn
$1-$5
for each survey you take. Plus get free products to test.
Join Toluna now!
They are usually less than 20 seconds long and consist of the best part of the song/music.
To make them, you could either use a software, or you can use websites that will allow you to turn any music into ringtones through their system.
Where Do You Sell Your Ringtones?
Here are two ringtone websites where you can make and sell your own ringtones:
1. Myxer
Update: On 3/16/2016 I was asked by a reader why the link to the site wasn't working. Upon a closer inspection, it seems like the site has been hacked or perhaps is serving malicious files. So I took down the link to it. Until things get sorted out, please do not visit this site since your computer may be harmed with malicious files.
Myxer is perhaps the most famous site of its kind. It lets you make and distribute mobile phone ringtones, as well as wallpapers. You can also sell the ringtones you create on their site.
The only downside is that they keep 70% of each sale to cover their costs.
That said, the beauty of these sites is that they will give you your own mobile content store that you can embed in your Facebook or other social media pages attracting more buyers.
Plus, sites like this really make it easy for anyone with no technical skills to create and sell ringtones.
You can price your tones between $0.99 and $2.99.
If you want to sell the ringtones you create elsewhere, they will give you a piece of code which you can embed on any page to easily sell to anyone.
2. Xingtone
Another such a site is Xingtone.
It lets you turn any piece of audio into ringtones and sell them via your own mobile content Webstores.
You can embed these "webstores" anywhere, on your site, Facebook page, blog, etc.
You can sell your ringtones between $0.99 and $3.00.
With this site, you get a better deal as you will get to keep 40-50% of the gross sales for yourself.
3. PayLoadz
PayLoads is not a ringtone exclusive site, rather it's a platform for selling digital goods.
It makes it very easy to sell any kind of digital goods such as ringtones and songs. They charge 20% per sale.
Last Words
In addition, you could also try to sell your ringtones on iTune.
I am not sure how the process works, but if you look around, I am sure you can find out.
What do you think about making money by selling ringtones?
Have you ever sold ringtones, or know an artist who does?…