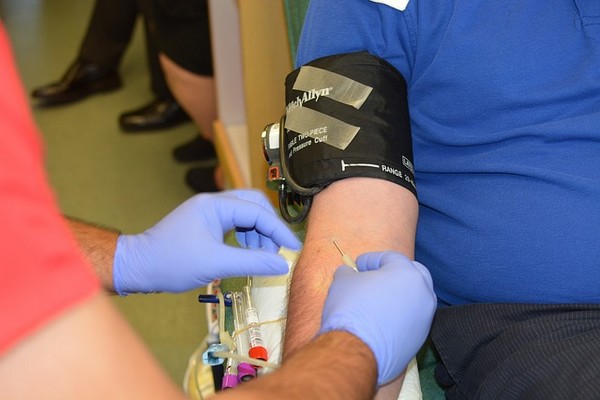 I have talked about donating blood plasma for money before. I truly think it's a great way to earn some extra cash when you need it.
While it is true that there are many diseases that people can get from plasma biotherapies, on the flipside, so many households who suffer economically have also been helped financially from plasma donations.
Need Extra Cash for Free?
If you like getting paid for surveys, and are going to join only one site, I would recommend you choose Ipsos-iSay. Ipsos is the most fun and well-paying panel. Give it a try to see how you like it. It is free anyway!

And the good thing is that there are donation centers around the country, from Florida, Wisconsin, Virginia and Michigan, to Washington, New York, Chicago and everywhere in between.
How Much Can You Make?
This is one of the main questions I see being asked when it comes to plasma donation for money.
The answer is… it depends!
There are a few different factors hat determine just how much money you get each time you donate plasma. But the biggest factor probably is the donation center you use.
There are a few major centers around the country, so I will give you the info on how much they pay.
Biomat USA will pay $40 for the first time you donate and $60 for the next time that you do so? Keep in mind that there is a waiting period for this and you will have to wait a few days before you can donate another round.
Biolife Plasma, on the other hand, pays you $40 for the first two donations, while CSL Plasma pays $50.
Talecris Plasma Center is the highest paying among all of them, however, with $60 for the first donation, $50 for the next, and $30-40 for the following weeks.
So, I guess in general you are looking at around $40 per donation, which isn't bad for something that takes 30 minutes or so.
How Do You Get Paid?
Once upon a time, plasma centers wrote cash rewards and checks to compensate the donors. Today, however, many of them use money cards, which are like debit cards.
This is how it works: after the donation is done, someone, usually the nurse, will scan your plasma donation bag with your identification details. After which, money automatically be credited into your account. Some of these plasma donation centers may even have ATMs inside so people can check their balance immediately.
Believe it or not, money cards from CSL Plasma even have a My Visa Z rewards feature where you can earn points towards coupons, MP3 downloads, and cashback.
Earn Free Cash
Try Swagbucks, the famous rewards program that pays you for watching videos, taking surveys, shopping and more.

Your Turn
Have you ever donated plasma? If so, what was the most amount of money you ever got paid?…
For those who have never donated plasma for cash, will you do it if you ever need some quick cash? If not, why?…
Have You Read These?...