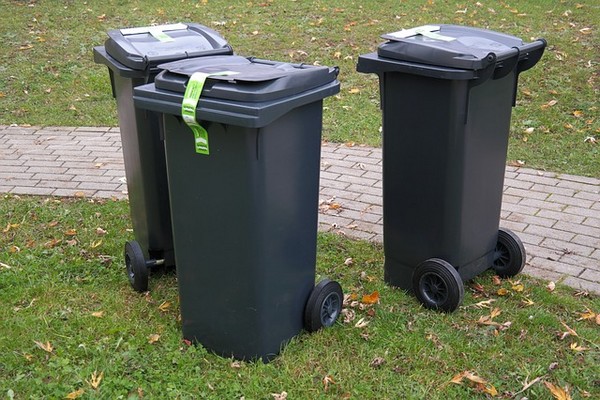 Most of us throw away a lot of stuff because we believe they have no value or use.
But what if I told you that some of the "garbage" in your trash can actually bring in some extra cash.
And no, I am not talking about recycling for money.
Don't believe me?
Here are 10 things people throw away that you can sell on eBay for some extra cash.
Need Extra Cash for Free? If you like getting paid for surveys, and are going to join only one site, I would recommend you choose Ipsos-iSay. Ipsos is the most fun and well-paying panel. Give it a try to see how you like it. It is free anyway!

1. Scraps of Fabric
For those who love crafts, chances are they have fabric scraps just lying around.
If you do, you can sell these to make some great money, as people are always interested in getting fabric scraps for different projects.
2. Empty Jars
This is not going to make a lot of profit per jar sold, but they will sell.
Those who make their own candles and other goods often look for used canning jars in order to do this.
3. Instruction Manuals
If you look on eBay, it is easy to find instruction or owner's manuals for just about anything that you could be searching for.
There are even Lego kit manuals out there. And these manuals can bring in good money.
4. Coupons
There are people who are willing to buy the coupons that you are no longer interested in or simply have no use for. I actually wrote a post about selling coupons on eBay.
For example, I saw a coupon that was for $10 off a bag 50lb bag of Purina One dog food. When I went onto eBay, these were selling for $5. The person selling them did explain that these came to her at no charge, yet she could not use them as her dog has been eating another brand for the past few years, so she doesn't want to change that.
Earn Free Cash Try Swagbucks, the famous rewards program that pays you for watching videos, taking surveys, shopping and more.

Any type of coupons can be sold online, and there will be someone who is interested. This is not going to make you rich overnight, but if you were not using these coupons anyway, it can put a few extra bucks into your wallet.
5. Broken Electronics
There are several people who look for broken electronics to purchase in order to fix these and then resell these later.
If you have a broken electronic, and no knowledge as to how to fix it, there may be someone on eBay who is interested in buying this.
Cellphone can be sold for cash in many places these days. For example, I sold a smart phone that was broken for $100. I have also sold laptops that have the screen broken and broken Xbox 360 controllers.
6. Recipes
This is something that I do not get, but it does work. There are many people who are selling their recipes online, despite the fact that a little Google research can render the same recipes in most cases.
Those who do sell these often offer the choice of having this emailed to the buyer or they can deliver this via snail mail.
7. Empty Game/Movie Cases
Believe it or not, these do sell, as I have done this numerous times. I often have the game or movie scratch and end up throwing it away, so all I have is the case.
These sell on eBay easily, and it looks like Xbox 360 cases and blue ray cases are always in need.
8. Trophies and Awards
If you have some cool looking trophies and awards in a box somewhere, they could make you some money.
There are people who buy these, for whatever reason, but they are looking for something that is different and eye catching. So a run of the mill trophy is not going to bring in the big bucks, but definitely more than throwing it away would!
9. Scratched DVD and Video Games
When people sell these, they do so in huge batches.
I guess people are fixing these in order to make them work again.
10. Look at Your Junk Drawer
Every home has a junk drawer that seems to encompass a variety of items that other people would be interested in buying.
Be sure that you are selling things that you have no use for, and not selling the antique silverware that belonged to a relative!
What "Trash" Have You Sold for Cash?
The old saying of "One man's trash, is another man's treasure" is absolutely true.
There are tons of people who are making a little extra money by selling their junk in yard sales or on eBay. No matter if you believe the items to be junk, you never know when someone may put value on what you would normally throw away.
If you have sold anything that most people would throw away, leave a comment below and let us know. I would love to hear about it.