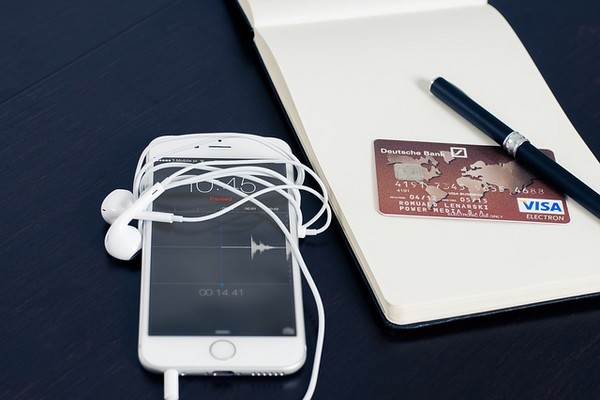 In this age it is difficult imagining living without making use of credit cards. Whether you own a small business or work for others, you need to use the magic plastic.
The benefits of using a credit or charge card are not limited to availing credit only. Whether you are a new start up or have been in the business for a long time, business credit cards offer rewards that can help you save money on almost any item you buy.
Besides earning rewards for gas, travel, office supplies and other everyday expenses, most business credit cards com make it easy for you to keep rack of your company's finances since they come with expense-tracking tools.
Here's an introduction to some of the top credit cards tailored towards businesses, and their main features to help you choose one that best matches your requirements:
Need Extra Cash for Free? If you like getting paid for surveys, and are going to join only one site, I would recommend you choose Ipsos-iSay. Ipsos is the most fun and well-paying panel. Give it a try to see how you like it. It is free anyway!

1. Chase Ink Plus Business


The rewards program of the Chase Ink Plus Business card makes it very attractive.
Card member earn ample of points for using this card on buying office equipment and gas and also while paying for hotel stays and telecom services. Every hundred points entitle you to claim one dollar.
You may redeem your points for rewards as per the Ultimate Rewards program from Chase that includes gift cards, commodities, travel and even cash back.
Additionally, the card members are entitled to avail complimentary lounge access and permitted to relocate their points to participating travel programs at a 1:1 ratio.
Features:
There's no fee for the first year, subsequently they charge an annual fee of $95.
For the first $50,000 spent during the year for office equipment, Internet, cell phones, landlines and cable TV you are rewarded 5X points for every dollar.
For the first $50,000 spent during the year for buying gas and accommodations purchased straight from the hotels, you get 2X points for each dollar.
For all other purchases you earn one point for each dollar spent and there is no upper limit.
1:1 point transfer to participating travel programs.
On redeeming your points through Chase Ultimate Rewards you get twenty percent concession on your travels.
You can avail Complimentary LOUNGE CLUB membership.
2. Chase Ink Cash Business


The Ink Cash Business card offered by chase is a diluted version of the Ink Plus Business card. Though you are not charged any annual fee, you are deprived of attractive travel perks. However, it offers slightly more cash back when used for paying your restaurant bills.
The cards compares well with the SimplyCash Business Card from American Express that contains reduced limits of cash back earned on bogus categories.
Earn Free Cash Try Swagbucks, the famous rewards program that pays you for watching videos, taking surveys, shopping and more.

Features:
No annual fee is charged.
You get 5% cash back on the initial twenty-five thousand dollars spent during the year for buying office supplies and on phones including cell phones, Internet plus cable TV services.
The cash back you get on the initial $25,000 spent during the ongoing year for buying gas and paying restaurants' bills is two percent.
For all other purchases, you earn cash back of one percent and there is no limit here.
3. Capital One Spark Cash Business Card


Spark Cash Business card from Capital finds favor with many business owners due its simple, undemanding cash back program.
Quite like Quicksilver credit card from Capital, designed for normal consumers, it provides flat cash back rate on all kinds of purchases.
There is no limit imposed on purchases.
Unlike other business credit cards, the rewards from this card have no limits or different categories. You'll be glad when your annual expenses paid through Spark Cash start going up!
Features:
You are exempted from paying annual fee of $59 for the first year only.
Whatever you may buy, you earn 2% cash back.
There's no limit to the amount of cash you may earn.
4. SimplyCash Business from American Express OPEN


The SimplyCash Business Card from American Express OPEN is quite like Chase's Ink Plus Business card but with reduced potential for rewards.
Cash back that you get from this card on usual business expenses is plenty but the limit is lower, compared to the Ink Plus Business card. The other difference is that this card doesn't entitle you to worthwhile travel benefits as available with the Ink Plus Business card.
However, no annual fee is charged.
Features:
There's no annual fee.
5% cash back provided you buy office supplies plus wireless telephone services directly from U.S. service providers only. Annul limit for each category is $12,000.
You get three percent cash back on buying gas from gas stations in the US only. The annual spending under this head is limited to $12,000.
For all other purchased you get 1% cash back.
5. Business Gold Rewards Card from American Express OPEN


Of all the cards mentioned so far, the Business Gold Rewards Card from American Express is distinguished as the only charge card, meaning that every month you need to clear all your debts.
The reward program of this card is mostly centered around expenses incurred for advertising, shipping, travel and gas, making it worthwhile for businesses that spend a lot on the said categories.
The main limitation of this card is its annual fee of $175. Naturally, you would find it gainful only if your business expenses would enable you earning adequate rewards to justify that substantial annual fee.
Features:
Annual fee of $175 is waived for the first year.
On buying tickets straightway from airlines, you get 3X points.
You earn 2X points on spending for advertising in specified media, gas stations and shipping within the US.
For rest of the purchases you earn 1X points.
You are entitled to earn bonus points on purchases limited to $100,000per annum for each of the four categories.
You are allowed to utilize Membership Rewards Pay with Points to fly any airline, anytime provided you patronize the American Express Travel site for your bookings.
Final Word
It is imperative for any business to have an effective control of finances. Choose your business credit card or charge card as per your requirements.
Look for one that rewards you the most with minimum fee.
While evaluating different cards, you should take into consideration the nature of your business and your style of spending money to derive the most from your card.